The Great American Swing Band has played at some of the most prestigious venues in and around Southern California including:
The Coconut Grove
Raleigh Studios
Paramount Studios
The Ambassador Hotel
The Biltmore Hotel
The Beverly Hilton Hotel
The Ritz Carlton Laguna Niguel
The Queen Mary
The Flamingo Hilton Las Vegas
The West Hollywood Mayoral Ball
The Hollywood Bowl
The John Anson Ford Theatre
The Wilshire Ebel
The Stardust Ballroom
The 1999 L.A. Unity Gubernatorial Ball in Los Angeles
The Primadonna Hotel/Casino
House of Blues in West Hollywood
Nationally televised KCET-Tribute to Johnny Mercer
The National Democratic Convention/Party presented by Governor Gray Davis as "Welcome to Los Angeles" for delegates, dignitaries, the President of the United States, and the Democratic Nominee for President
The band has also performed at several black tie affairs and benefits with guest celebrity performers including:
Liz Torres
Rita Moreno
Barbara Morrison
Linda Hopkins
Jennifer Holiday
---
Director
~

Jodi Gladstone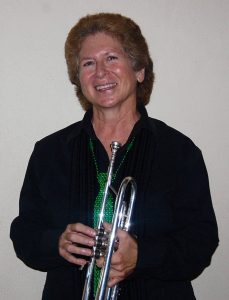 The Director, Jodi Gladstone, is originally from New York and now resides in Burbank. Jodi holds Master's in Music Performance and Music Education. She is highly regarded trumpet player by many bands and orchestras because of her "angelic" tone and skillful expertise. Jodi is currently sharing her musical talent with the youth of Long Beach as a music education teacher in the Long Beach Public School System. Jodi, with her keen sense of musicality has taken the band to a height that equals many of the "great" groups that were popular during the "Big Band Era."
---
Vocalist
~

Linda Vogel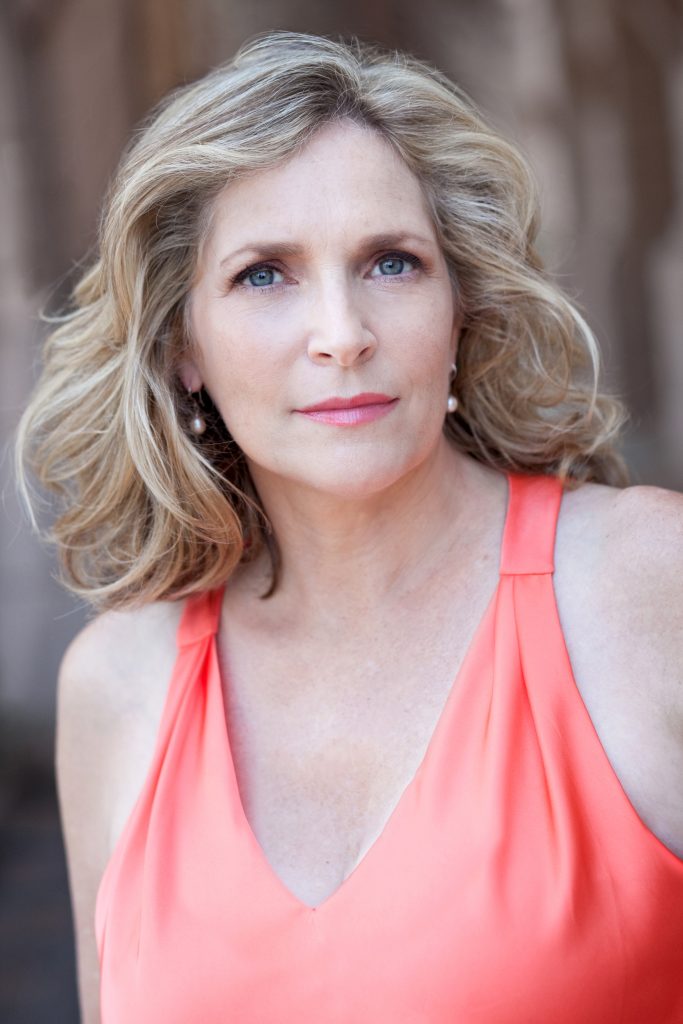 Equally accomplished in front of a camera or a microphone, actress-singer Linda Vogel has garnered praise for both her dramatic characterizations and her impassioned singing style.
Born and raised in Los Angeles, California, and with a Bachelor's Degree in Music from USC, Linda's varied resume includes composing and recording her own material, commercial jingle work, songwriter demos and appearing at corporate events and private parties.  As the featured singer for the big band group The Great American Swing Band, she skillfully interprets standards from the Great American Songbook.
As an actress, she has worked in film, television and stage productions.  Credits include a Kodak commercial, superhero TV series Power Rangers and the plays 3 Variations on the Theme of Pain (which she also produced) and original musical satire Tax Revue, playing Hillary Clinton and Leona Helmsley.  Her film appearances include Architecture of Reassurance, which was shown at the Sundance Film Festival.  Her recent dramatic turn as an emotionally distraught mother in Echoes has helped the short film garner numerous accolades, including honors from the Hollywood Boulevard Film Festival, Indiefest Film Awards, North Carolina Film Awards and the L.A. Shorts Awards.
Visit Linda's websites: